Commercial HVAC Maintenance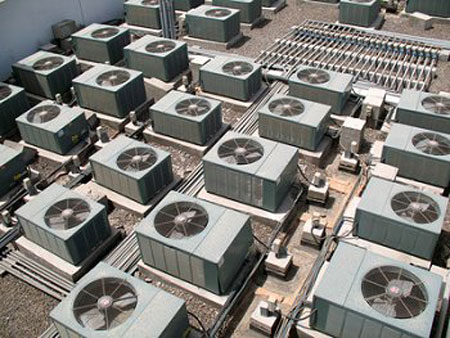 Nothing shuts down business like a broken AC system in the St Louis summer, or a broken heater in the cold St Louis winters. Whether you need an all-new HVAC system, repairs to an old one, or routine maintenance to keep your business running, we'll set it up.
If you need expert commercial HVAC maintenance in the Metro St Louis area, please call Accel Heating & Cooling at 314-541-4069.
Installation
Need a new HVAC system, air conditioner or furnace for your business? Accel Heating & Cooling  can get your new HVAC unit up and running as soon as possible.
We specialize in rooftop units and package units, as well as the maintenance and repairs for your new heating, ventilation and air conditioning system. In addition to HVAC repairs and replacement, Accel Heating & Cooling specializes in heating and air conditioning installations for new construction.
HVAC Repairs & Maintenance
We guarantee our highly trained specialists will have you back up and running swiftly. Our trained specialists will manage repairs, routine maintenance, duct cleaning and more to keep your HVAC system up and running.
HVAC Sales
Call Accel Heating & Cooling and our knowledgeable sales team will help finding the exact HVAC system to suit your needs. We'll walk you through the perfect air filters, comfort controls, furnaces, air handlers and more.