Commercial St Louis Refrigeration Repair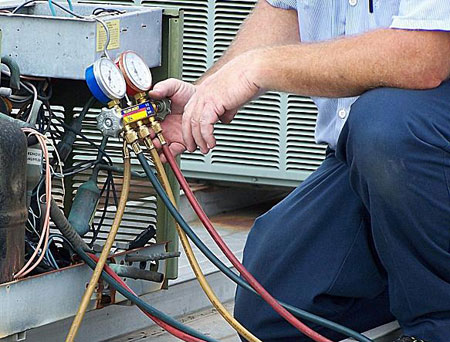 Even the best commercial refrigerators and ice machines need refrigeration repair and service. After all, it's the correct servicing that helps your equipment last longer.
If your commercial refrigerator or commercial freezer stopped working, and you need refrigeration repair, please call Accel Heating & Cooling at 314-541-4069.
When you need refrigeration repair or service, here's what you can expect:
Fast turn-around time for an appointment
Trained service technicians
Free ice to help you in a crisis
All of the Accel Heating & Cooling technicians are factory trained and certified. You will find that our responsive service center will address your issues in a timely and respectful manner.
Commercial Refrigerator Maintenance
Here are a few things you can do to keep your refrigerator equipment in excellent working condition:
Clean and sanitize the filters. Change the filters completely based on your usage. (For heavy usage, change the filters more often.)
Keep the environment around your equipment clean. Airborne particles can cause your machine to work harder. Not only is this less energy efficient, it increases wear and tear on the refrigerator or ice maker.
Regularly check the evaporator for cleanliness and signs of warping or wear on the plating. This is an expensive part to replace, and you don't want to lose functionality of an ice maker's evaporator.
Check the temperature on your machine(s) and calibrate accordingly.
Check fan motors and blades, keeping them clean and free of dust or dirt.
Check drain lines to keep them clear and free of scale.
Put a reminder on your calendar to check your machine(s) monthly, so that you don't let time get away from you.
Contact Accel Heating & Cooling today for expert help with your Refrigeration Repairs – 314-541-4069
https://accelheatingandcooling.com/wp-content/uploads/new-accel-heating-cooling-logo-06.png
0
0
aus-admin
https://accelheatingandcooling.com/wp-content/uploads/new-accel-heating-cooling-logo-06.png
aus-admin
2015-09-09 15:50:40
2015-11-22 02:42:50
Refrigeration